Vivo would be the first to put fingerprint sensors into phone screens.
Terseinfo: By 2017 fingerprint sensors on mobiles became a compulsory thing and has been the most secure in terms of privacy and these days companies like Xiaomi, Vivo, Oppo, etc., made it available to even midrangers and low end devices in most markets.
The biggest news today is that Vivo announced and showed off  a working prototype of fingerprint recognition area under the display  and this technology can be applied to the entire screen.
This technology actually should have been implemented by Samsung in Galaxy S8 itself,  but due to the last minute issues it has been delayed and S8 came with a  normal fingerprint scanner on the back at a weird position which is a bit hard to be reached by finger.

Read Also:
Now there are rumors that Apple is going to implement this technology in the upcoming  iPhone 8. But Vivo made it official by releasing a video where it displayed a working fingerprint scanner on the Oled display of the mobile.
Although the fingerprint recognition is limited to a limited area on the mobile, but it claimed that this technology can be implemented on the entire mobile display and can be recognized by tapping on display anywhere on top. The sensors could even work under the water and is completely water and dust proofed.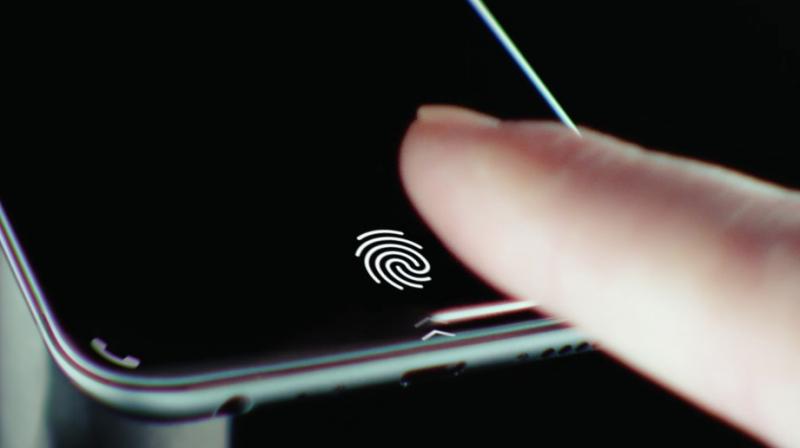 For now its a prototype and there seems to be a lag during wakeup time on the screen during the video and the design of the mobile is completely bezeless and resembles Vivo X6 play.
Earlier at WMC Qualcomm announced a next generation fingerprint recognition technology called as"Ultrasonic fingerprint scanners", And these fingerprint sensors have the capability to recognize the  finger even through a thicker glass and even aluminium through enhanced sensors.
Looks like Vivo is the first company to bring a mobile with this technology first in the market and although Qualcomm's technology seems more promising and reliable.
Does it matter?
Yes, it matters because we are living in a generation where smartphones are becoming almost bezeless and slim which means we need to have all the features included in the  much smarter phone which means innovation has to reach new levels.
With this technology phones could go complete bezeless and more protective in terms of security. There is a news that a Harvard University students found a way to scan a finger through a display until a smaller portion till microns and is very accurate than normal and Apple is trying to get this technology to implement on their phones.
We cannot see this in market not until mid of 2018 and could be possibly seen in Samsung S9, HTC U12, etc.,